Loft Suite Queen with Large Balcony
Perfect for couples, made for romance, these signature suites overlook St. Ann Street. Complete with very large private balconies with French doors, doorways featuring custom wide-blade plantation shutters and iron work accents, these suites offer a unique two-level floor plan, with a living room downstairs and a queen bedroom and bathroom with walk-in shower up. The perfect way to live the charm of New Orleans and the excitement of the French Quarter from the comfort of your elegant suite. Features queen pillow-top bed, 42" flat-screen TV, refrigerator, in-room safe, bottled water, local calls, in-room coffee and tea, and Wi-Fi.
In-Room Safe
Free Wifi
Bottled Water
Bath Robes
An inviting Stay
If These Walls Could Talk
Where French aristocrats once gathered for lavish balls and the Sisters of the Holy Family cared for orphans, there are now gorgeous rooms to come home to. Enjoy the view from the French Quarter's only loft suites with a balcony overlooking the city's most famous neighborhood.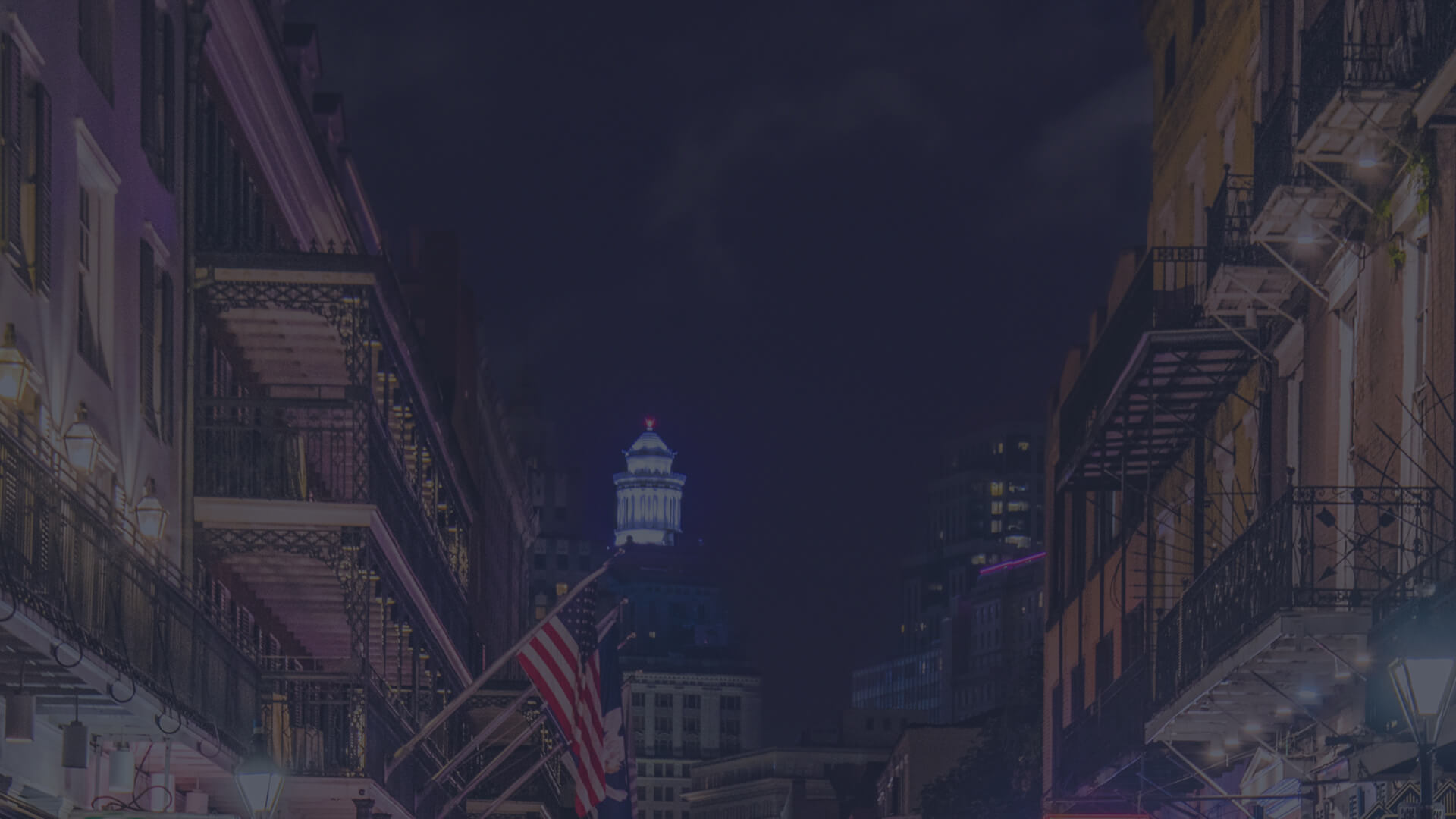 What They Say

Walking Distance to Everything

I love to stay at the Bourbon Orleans hotel when I visit New Orleans. The location is perfectly on Bourbon St, close enough for the action but away enough from the noise! Walking distance from nice art galleries, restaurants, shops and bars. The entire staff is polite and helpful. Beautiful rooms, some with balconies. The pool is beautiful, the bar has top notch well crafted cocktails and live bands daily.

What They Say

Phenomenal Experience

Words really could not express our gratitude. The entire experience with Bourbon Orleans was phenomenal. The entire team went above and beyond for our families and guests, including accommodating my brother who has special needs due to a disability.  From top to bottom, the experience was top-notch. We could not have picked a better venue for our special day!

What They Say

Magical Wedding

I cannot express in words how wonderful my wedding was at The Bourbon Orleans. The pricing was competitive, the accommodations and location perfect. The "event" coordinators handled every last detail of the ceremony, the schedule, the vendors and the reception flawlessly. I never felt stressed the day of my wedding. SO MANY of my guests told me it was the best wedding they have ever attended. What a magical day!!!

What They Say

Great Music & Cocktails

Visited the Bar a 2 nights in a row which had really good music and drinks. In addition, the bar staff, Andrew, Aimee and Seth were very welcoming which added to the ambience! When I came back the second night, they recognized me and remembered my order which made the experience all the better.

What They Say

No Sign of Ghosts

No sign of the ghosts, but what a great place to stay. Centrally located in the French Quarter so you're right in the middle of everything. What really makes this hotel great is the staff. They remember the little things, are genuinely friendly, and will go out of their way to provide service in a way I've never run into.

What They Say

Perfect Venue for a Perfect Wedding!

Our ceremony and reception were at St. Ann Cottage at the Bourbon Orleans Hotel. It was exactly what we wanted for our wedding. Our wedding guests loved the venue and can't stop talking about how pretty the courtyard was. My husband and I stayed in the Balcony Loft Suite facing Orleans Street – loved it!

What They Say

A Pool!!?

So the hotel itself is just wonderful, and WOW what friendly, fun, helpful just fantastic staff. Our room on first floor was huge, clean, and all refreshed. Super hot and strong shower. A pool? In the middle of this city?…..yep…and a very nice one at that! Quiet….even though we're only a few hundred feet from Bourbon street!